1. Thank you all for your prayers these past couple of weeks! I have officially completed my third year of medical school! I felt a little anxious posting about it too much last week because I wouldn't know whether I had passed the test or not and wouldn't that stink? "DONE WITH THIRD YEAR!!! Oh...nevermind. I have to retake my last test." Yeah. That would definitely stink. Well I found out Monday that not only did I pass my exam, I did exceptionally well on it. I was shocked because I missed 4 weeks (of only 6 weeks) of lectures because of my week on nights and my 3 weeks away. I know there was a supernatural force involved because left to my own devices I am a bad study-er like I've watched the entire series of The Office in a week and a half, bad. Whoops.
2. So I now have a little 'vacation' for the next 4 weeks. I use the term vacation loosely because I have 2 board exams in July so I still have to study but I get to do it on my own schedule. After those two tests, I won't have another test until 2015. Can you freaking believe that? I have never gone more than 3 months without a test so 18 months without a test. I could die! And in case you wanted to remind me how once you actually get a job tests are few and far between, Steven has already been carrying that cross for you. ;-)
3. So since I'm not in school, enough talking about it already! On to my next favorite topic: dogs. We got another foster this week. There were 15 urgent dogs on the list to be killed today and we were able to save all but one. Unfortunately the one we didn't get to we killed early for reasons unbeknownst to us. We were able to get ours out the day before they started the early killing. Her name is Fin, she's a sweet lab mix and definitely still mostly puppy.
She's like a mini Jack with a white chest. They get along really well but we haven't been able to introduce her to Spencer (as neither of them are fixed). That means it's kind of a dog circus in our house with all the switching and moving we have to do with them. Definitely worth it though so save her life.
4. Speaking of being a crazy dog lady, this week we celebrated Jack's 3rd birthday. Are we crazy? Does anyone else celebrate their dog's birthday? I mean we didn't have a party but he got a new toy, a nice dinner, and my mom called and sang him Happy Birthday. Anyways, I can't believe he's already 3! Although I have to admit after seeing how Fin is it makes me appreciate how much Jack has grown out of his puppy stage.
5. Some of you may have been following my disgusting laundry story on twitter. Ya know the one where a family of 2 adults managed to piss around for 4-5 weeks and accumulate 14 loads of laundry before actually getting around to doing it. Well I finally managed to get it all done and in honor of finishing this enormous task I wanted to complain about it nonstop this week. Well instead God served me a big ol serving of "offer it up ya lazy bum" after reading
this post by Dwija
. As I'm sure some of you are a
ware Cari has been manning a fundraiser to help renovate Dwija's laundry room
as she's currently supposed to be on
bedrest for PPROM
but unfortunately has a laundry room situation that makes it difficult to actually be on bedrest. So if you find yourself with a little bit of extra cash laying around,
head over to Cari's
and make a donation (even if it's just a couple of dollars, it adds up)!
Don't you want to help fix this?
6. Lastly, back to med school stuff! I forgot to tell you all: my OB/GYN shelf last week is a 100 question test about all things related to OB/GYN. As you can imagine there are a handful or so of questions asking about what contraceptive method would be best. Vom. But guess what else there was? An NFP question! It didn't explicitly saying NFP but it did should BBT chart and to answer the question we had to understand how to read it. I was so excited! We're gaining some ground!
7. What Should We Call Med School: 4th Year Problems.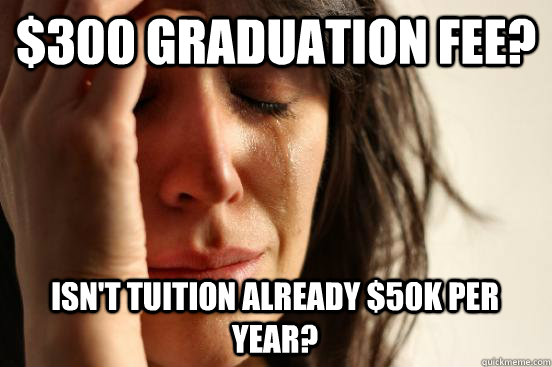 Exactly.
Alright friends, that's all I know. Head to
Jen's
for more!